The euro and the U.S. dollar are lately oscillating within a bullish formation between the range of 1.0505 and 1.0803 respectively.
Lately, the sellers have placed strong pressures in their attempts of taking control over the price, and managed to force the pair lower, from 1.0803 to 1.0756.
Probable Scenario
In the scenario where the EURUSD resumes above the 1.0803 area, the price could escalate as high as 1.0986, Fibonacci's 261.8%.
The Stochastic oscillator indicates that the pair has greater chances of appreciating to upper levels at the 35 zone.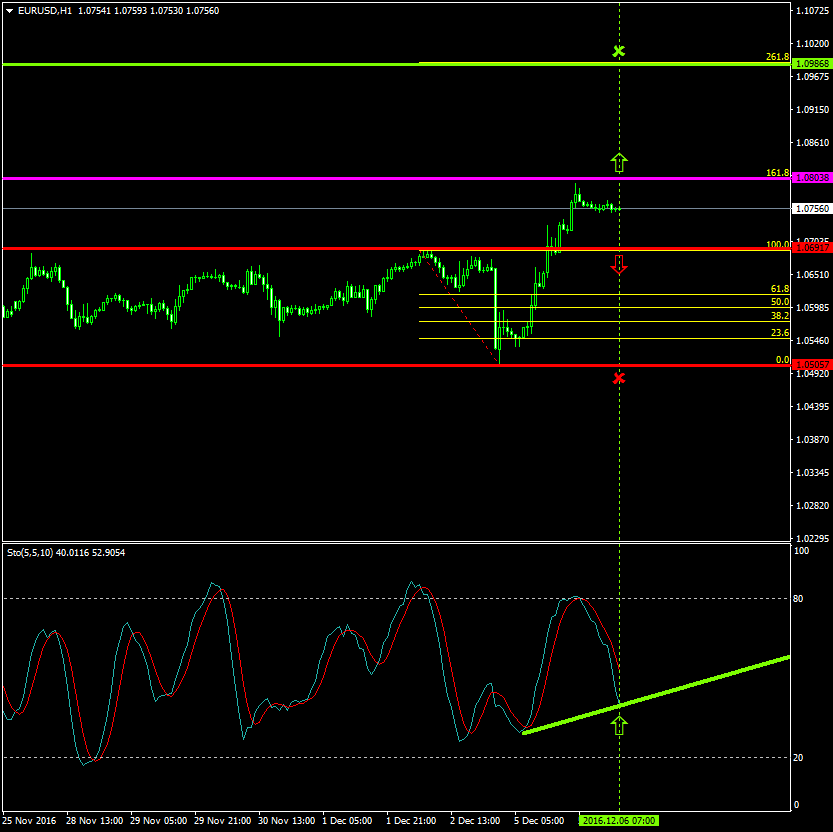 Alternative Scenario
Alternatively, should the sellers take the lead and force the price below the 1.0691 area, the pair could decline as low as 1.0505.
Today's Major Announcements
The euro zone's GDP s.a. (YoY) (Q3) and GDP s.a. (QoQ) (Q3) releases are expected to have a strong influence on the euro

The Trade Balance (Oct) and the Factory Orders (MoM) (Oct) releases are expected to have a medium influence on the U.S. dollar
Synopsis
·         Probable trend (Bullish): 1.0803
·         Bullish take profit target: 1.0986
·         Stop loss target: 1.0691
·         Alternative trend (Bearish): 1.0691
·         Bearish take profit target: 1.0505