The price is in a constant acceleration mode as the buyers have been able to patiently and steadily lead the pair to higher zones.
The pair has stabilized, since today's trading session, above the 86.91 area.
The bulls are once again placing pressures close to the 87.50 zone which is today's major pivot point area.
Probable Scenario
In the condition where the bulls are able to lead the price above the 87.50 zone and exert greater pressures, the pair could appreciate to 88.41.
Similarly the Stochastic oscillator indicates that the pair has greater probabilities of retracing to the upside at the 80 level.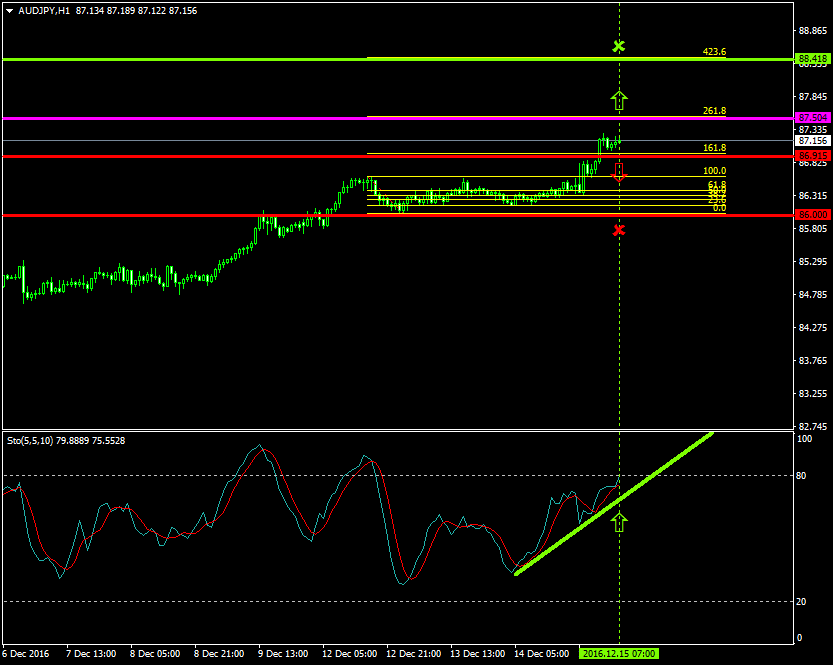 Alternative Scenario
In contrast, in the scenario where the pair drops to the 86.91 area and the bears place more pressures, taking advantage of the bearish volatility, the price could decelerate to the 86.00 zone.
Today's Major Announcements
There are no any releases

on the Aussie or the yen
Synopsis
·         Probable trend (Bullish): 87.50
·         Bullish take profit target: 88.41
·         Stop loss target: 86.91
·         Alternative trend (Bearish): 86.91
·         Bearish take profit target: 86.00