Nathan Barnes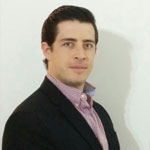 Nathan was born to trade. His father was an investment banker in the City of London and from a very early age Nathan took more of an interest in the financial markets than he did in the latest football scores. After graduating LSE in economics, Nathan worked for a number of multi-national financial institutions in their investment divisions, whilst developing a passion for binary options trading.

Having always traded for himself, Nathan ran the popular www.forexandbinaryclub.com as a hobby. Sending binary options signals, posting Forex analysis and articles, and generally using his free time to help other binary options traders turn losing trades into winning trades. After word of his private binary options mentoring, forex instruction and winnings spread on social media and amongst traders, Nathan received enough requests for his signals and coaching services that he was able to give up his job as Trading Manager at HSBC, and follow his passion full time- helping and educating Forex and Binary Options traders of every level, to Beat The Broker!
Follow Nathan on
Facebook – LinkedIn 
Elias Kazamias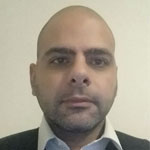 If you cut Elias, he bleeds signals!. Elias has been living and breathing Forex signals after making his first trade way back in 2008. Since then, Elias has gone on to become one of Cyprus's foremost traders and most respected names in online Forex trading. Elias's actionable analysis have become a trusted sources of winning traders for investors all over the globe, with Elias's articles being published in most leading financial news portals.

Whilst working as a Chief Analyst for a large multi-national Forex brokerage, Elias was introduced to Nathan Barnes, and the two hit it off immediately. Elias gave up his most recent position managing an investment portfolio worth millions, to join FXinstruction and use his extensive experience of developing successful EA's and signal providing to help you, to Beat The Broker!
Follow Elias on
Facebook